CONSCIOUS CODE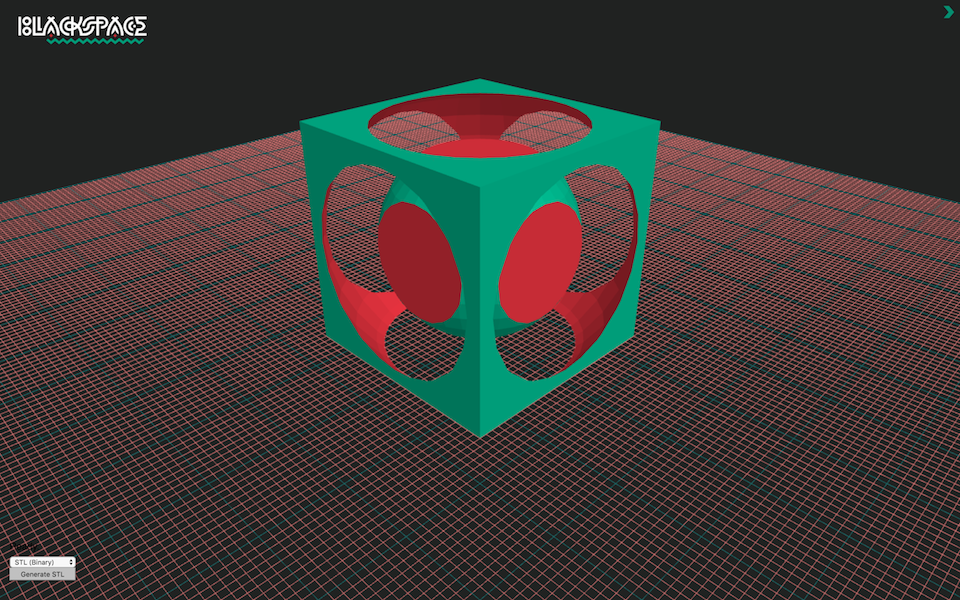 Blackspace developed a 3D-printing conscious code workshop with the Homeschoolers of Color from the Piedmont of North Carolina.
Workshop Facilitators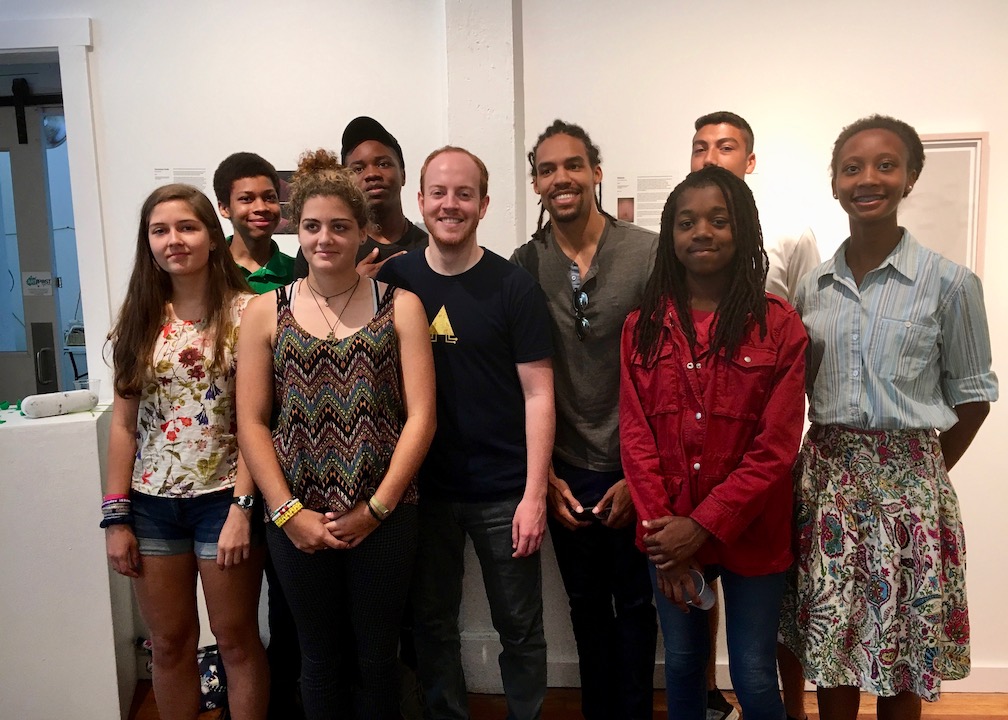 Luke Demarest is a visual artist and computer programmer. He has an active artist practice and is Blackspace's 3D-printing program manager. He has worked as a web engineer for Rosetta Stone, as an artist-in-residence at the American Underground – a Google for Entrepreneurs Tech Hub – and as principal studio assistant for the Mountain Lake Workshop – a collaborative workshop nurtured by the belief that genuine art and culture can develop from any situation in which there are shared experiences. Luke is a member of the HacDC 3D-printing group and is an active supporter of free culture and free software.
Pierce Freelon is a musician, professor and social entrepreneur. He is the creator of Blackspace – a digital makerspace based in Durham, North Carolina – and the co-founder of the Emmy-award winning PBS web-series Beat Making Lab. He has taught in the Department of African, African American and Diaspora Studies at UNC Chapel Hill and is the front-man of the jazz/hip hop quartet The Beast.
Conscious Code
We aimed to develop a dialog about what it means to be a human and a citizen in the changing landscape of our city, state, and country. This workshop was a humanities-centric introduction to 3D-printing and computer programming, serving as a gateway to computer literacy. The result was afronauts that have a deeper understanding of their individuality, their commonality and a new ability to think creatively through code.The workshop culminated in an exhibition of 3D printed sculptures by students at The Carrack Modern Art in downtown Durham, North Carolina.
To teach programming, we created a custom blackspace version of openjscad.org, an open-source modeling framework which take's a programmers approach to developing 3D models in JavaScript. Through this software we learned JavaScript and introduced key programming and internet concepts that students could build upon, not just in the 3D-printing context. Triangle Ecycling made conscious code possible by donating computers to every student free of charge. We also earned two educators scholarships to Duke University's Construct3D conference for educators teaching 3D Printing. Highlights of the Conscious Code wokeshop are pictured below.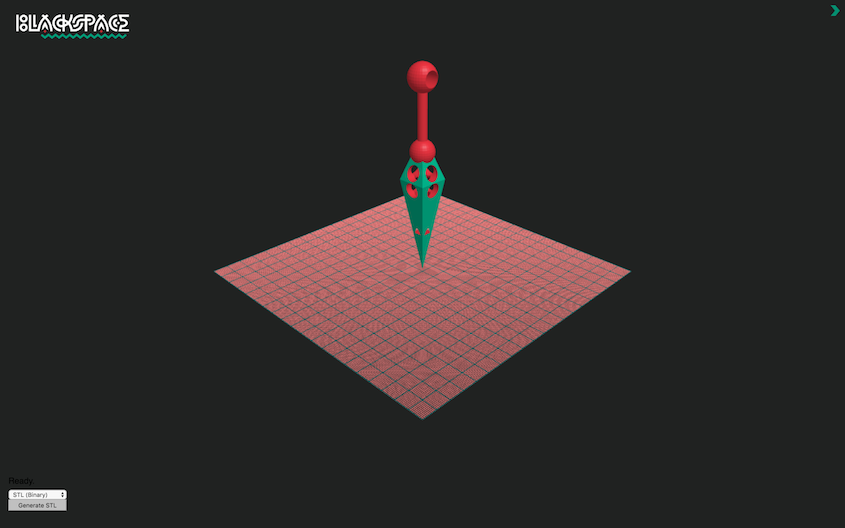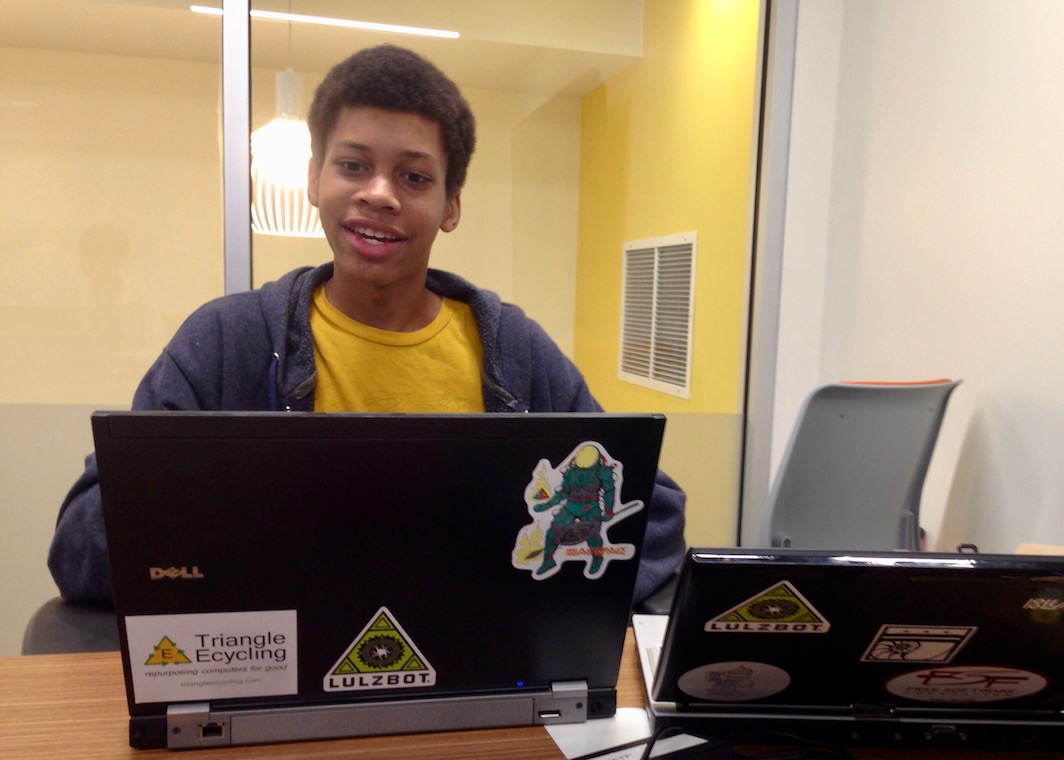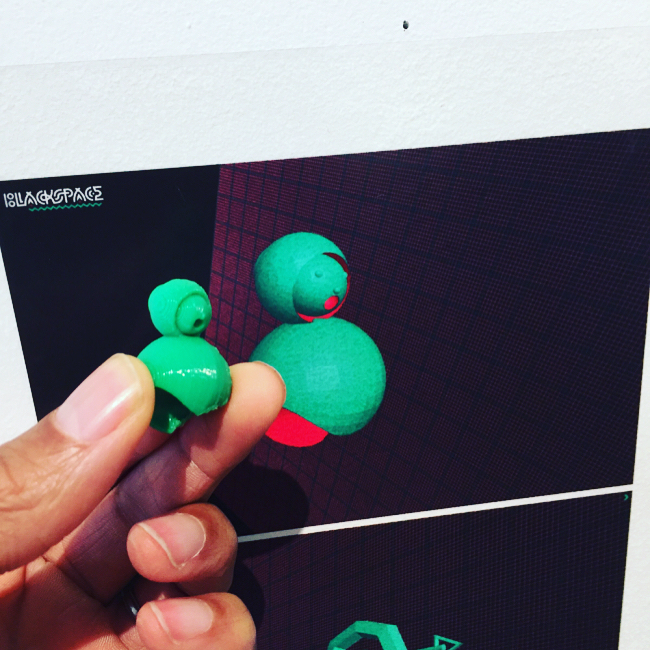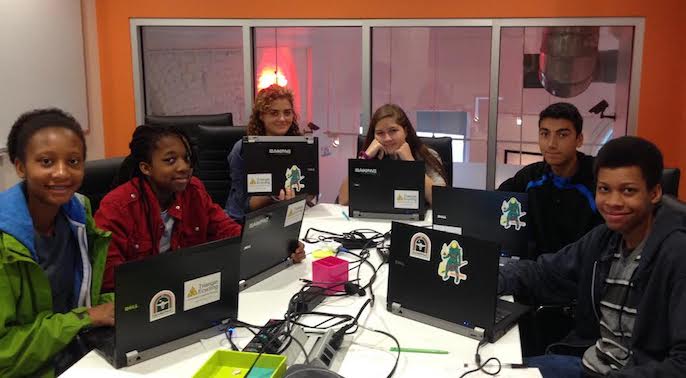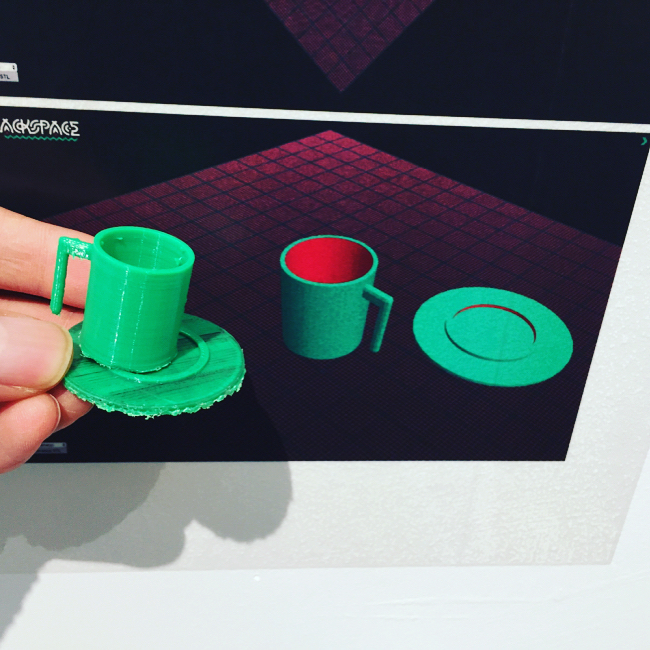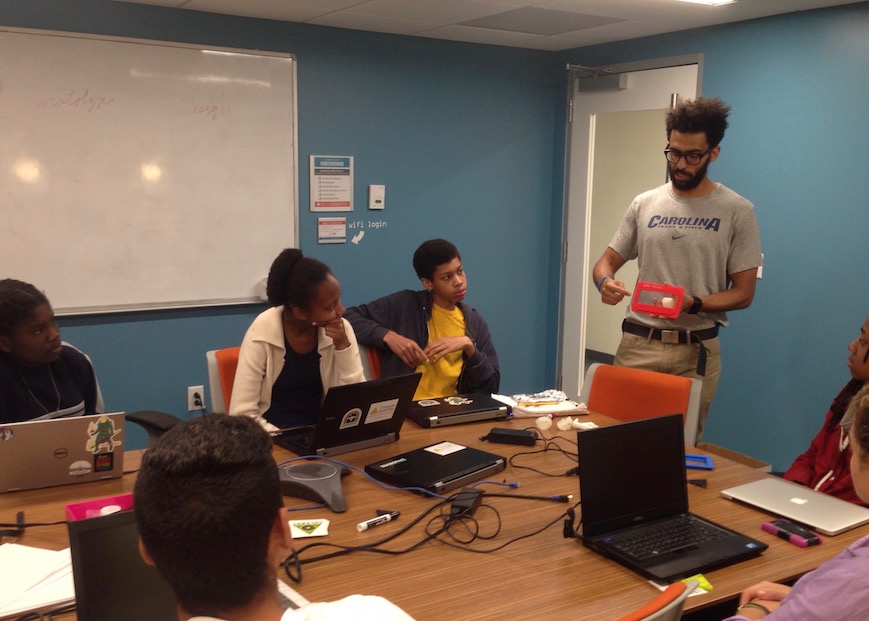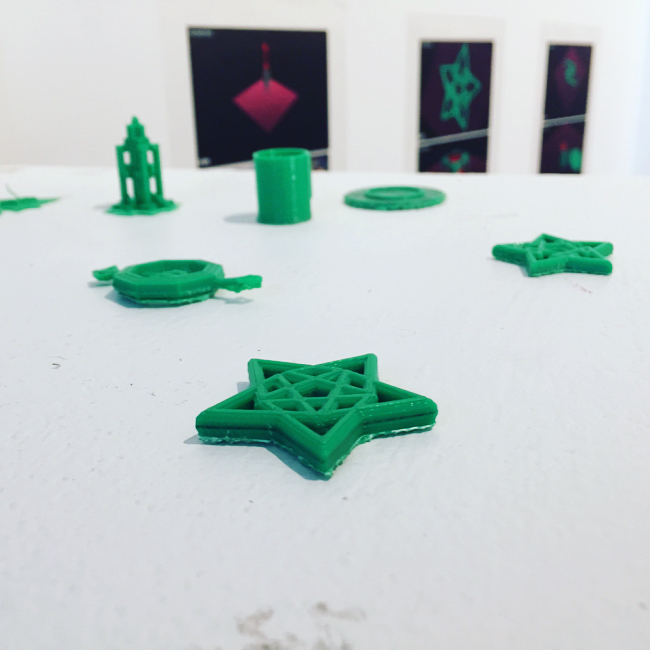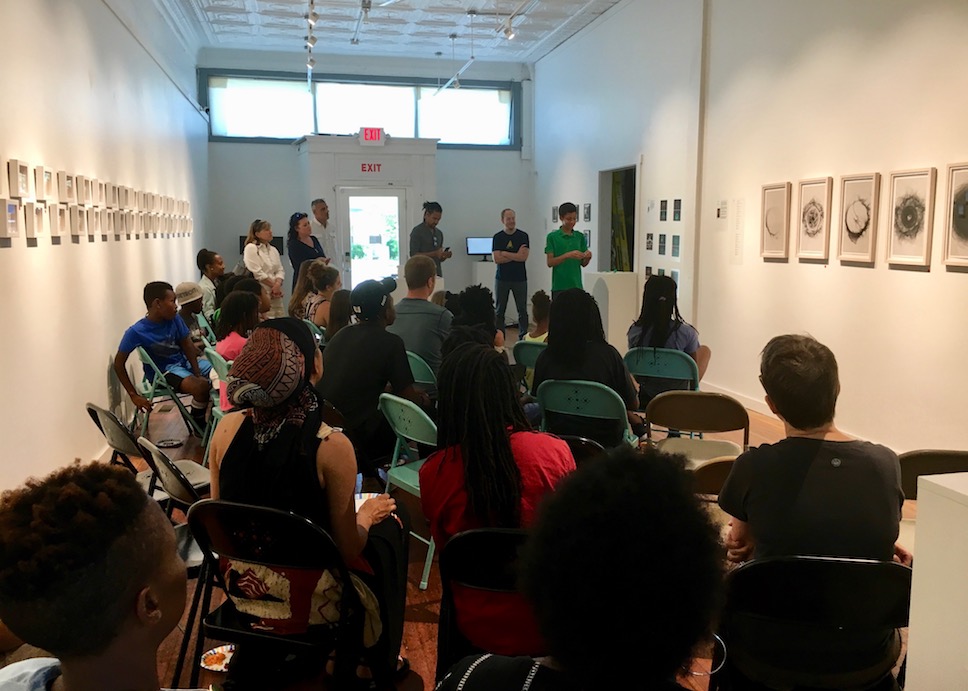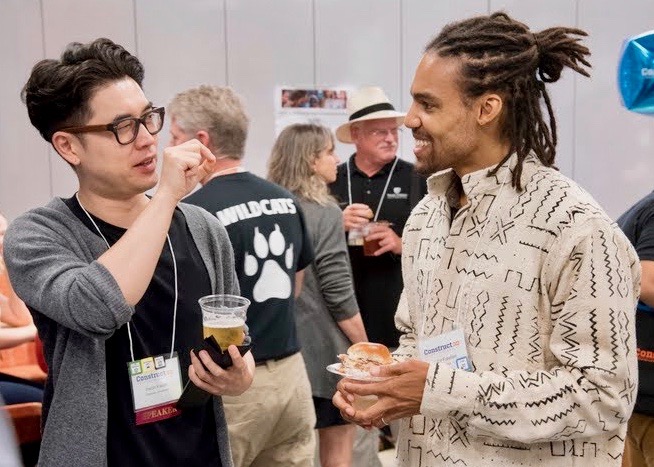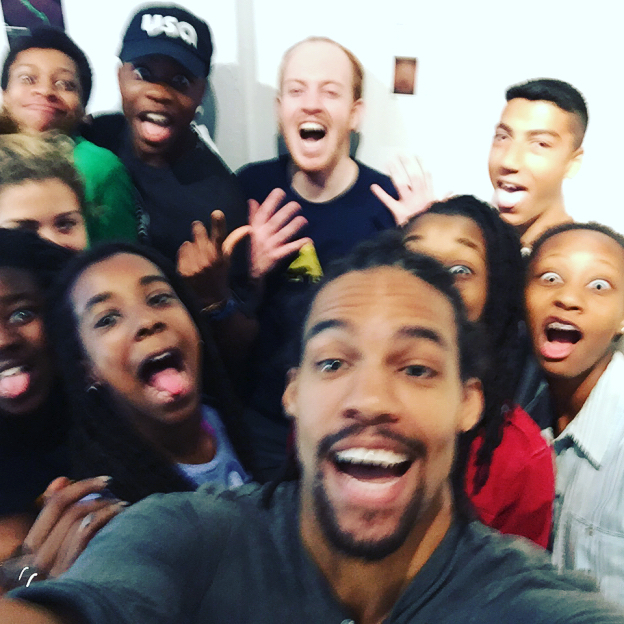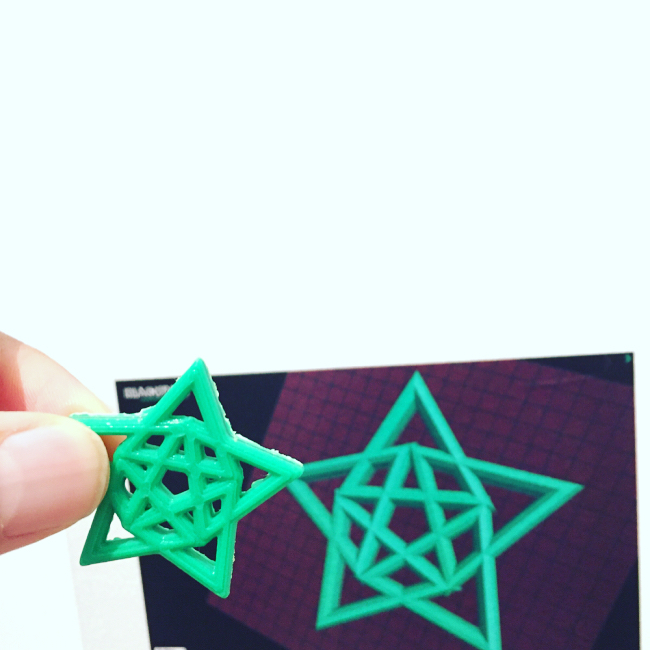 Workshop + Exhibition Locations
Blackspace 212 W Main St Durham, NC 27701 United States of America
The Carrack Modern Art 947 E Main St Durham, NC 27701 United States of America