SPOKEN WORD
Poetry & MC Workshops Thursdays + Friday Night Cypher | Blackspace Durham
Blackspace hosts weekly writing and performance workshops for Black and Brown youth every Thursday from 6:30PM – 8PM at our Durham studio. Youth ages 13-19 work on developing their writing skills and performance techniques to take their work from the page to the stage! Everyone is not expected to slam (compete with their poetry) but everyone is encouraged and given the tools to convey their works to an audience. Poetry workshops are facilitated by Program Director/Slam Master Mariah M. Concurrently with the poetry workshops, Black and Brown youth interested in Hip Hop have the option to join the MC workshop, facilitated by emcee/Founder of the UNC Cypher, J Rowdy. Students work on song writing and construction as well as lay down tracks of their own creation. The DURM Cypher happens every Friday at the CCB Plaza from 9:19 – 11pm. The Cypher is open to all and we encourage audience participation!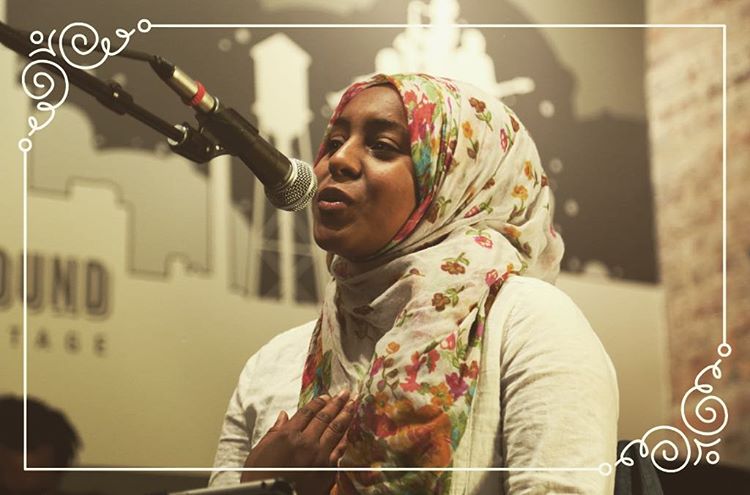 Monthly Poetry Events | Every 3rd Tuesday (Grand Slam Finals in February 2018, TBD)
On the 3rd Tuesday of each month, workshops culminate in a poetry slam as part of the BeConnected series. This season, we are alternating between slams (poetry competitions) and open mics. Both events are free and open to the public. The mic is open to youth of all creeds and cultures between the ages of 13 and 19. The last qualifier slam will be held in January 2018! Those that participate in the Blackspace Poetry Youth Slams are competing for the chance to be a part of the Blackspace Poetry Slam Team that will apply to Brave New Voices (BNV). Five youth will make the team. Signups for the open mics/slams can be found at this link!
Brave New Voices | July 18-21 2018 in Chicago, IL
Now in its 21st year, Brave New Voices is an annual international youth poetry slam and festival, which brings together the most outstanding and outspoken youth poets from around the world for five days of workshops, slams, showcases, community service and civic participation events. Blackspace is applying to BNV and hopes to represent Durham for the second time as a team on the international stage. For more information on all things Blackspace Poetry, email Mariah M.