ABOUT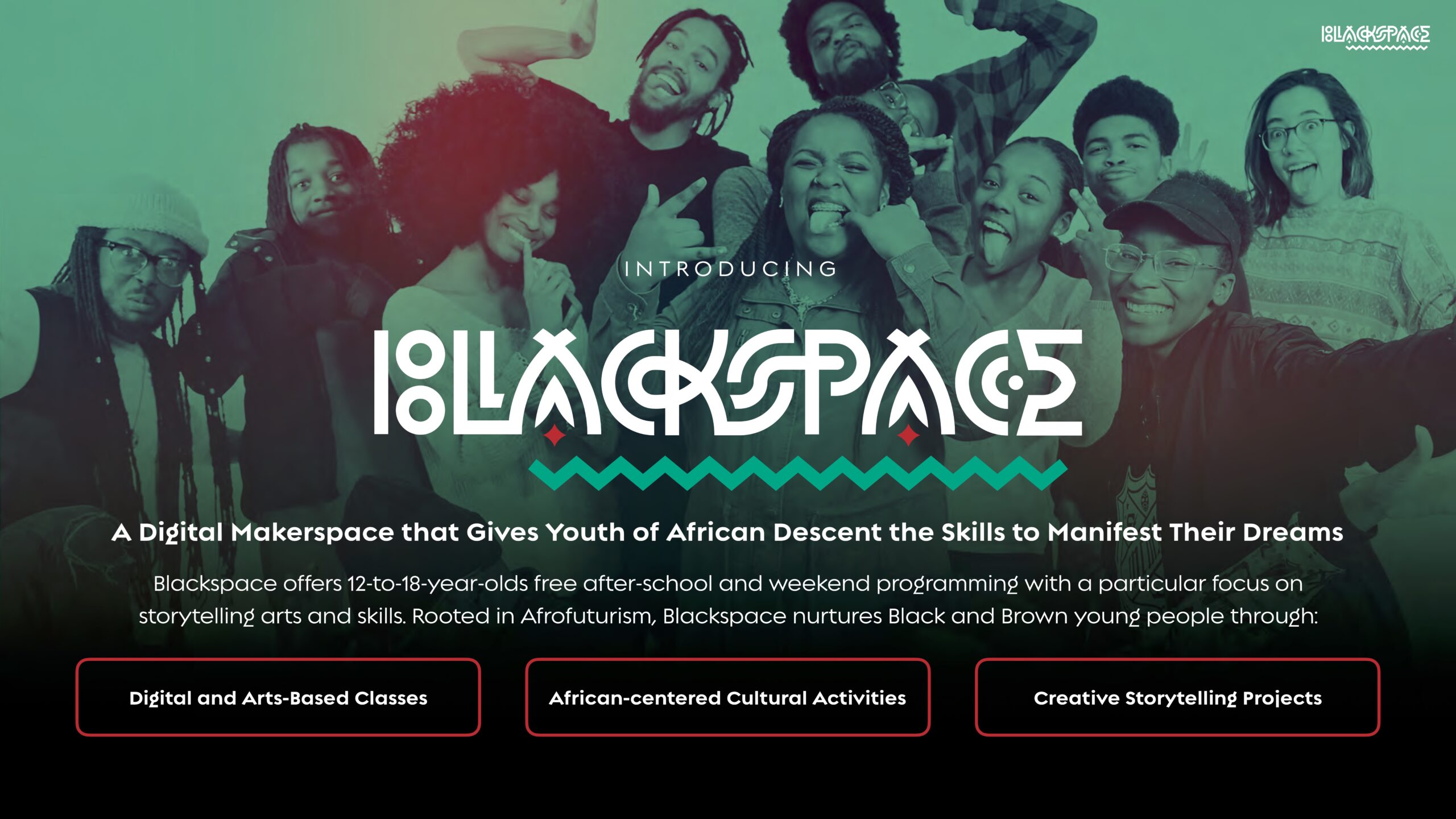 Space Is The Place
Blackspace is a digital makerspace. We offer Black and Brown youth (Afronauts) a breathing space to manifest their dreams. At Blackspace, we gather community through digital and arts-based WokeShops, African-centered events & rituals and by producing creative storytelling projects. At Blackspace, we harness Dark Energy to nurture the Black Whole.
Since 2014, Blackspace has offered teens free programming rooted in Afrofuturism, including poetry, coding, puppetry, 3D printing, animation, beat making, rap, photography, DJing and consent culture. We've taken your kids to Detroit for the Allied Media Conference, to San Fransisco for Brave New Voices and to DC for the National Museum of African American History and Culture. Your kids have produced albums, short films and concerts. Become a sustainer and help us build on this foundation!
Here is our Black Is statement, designed by Alison Hawkins.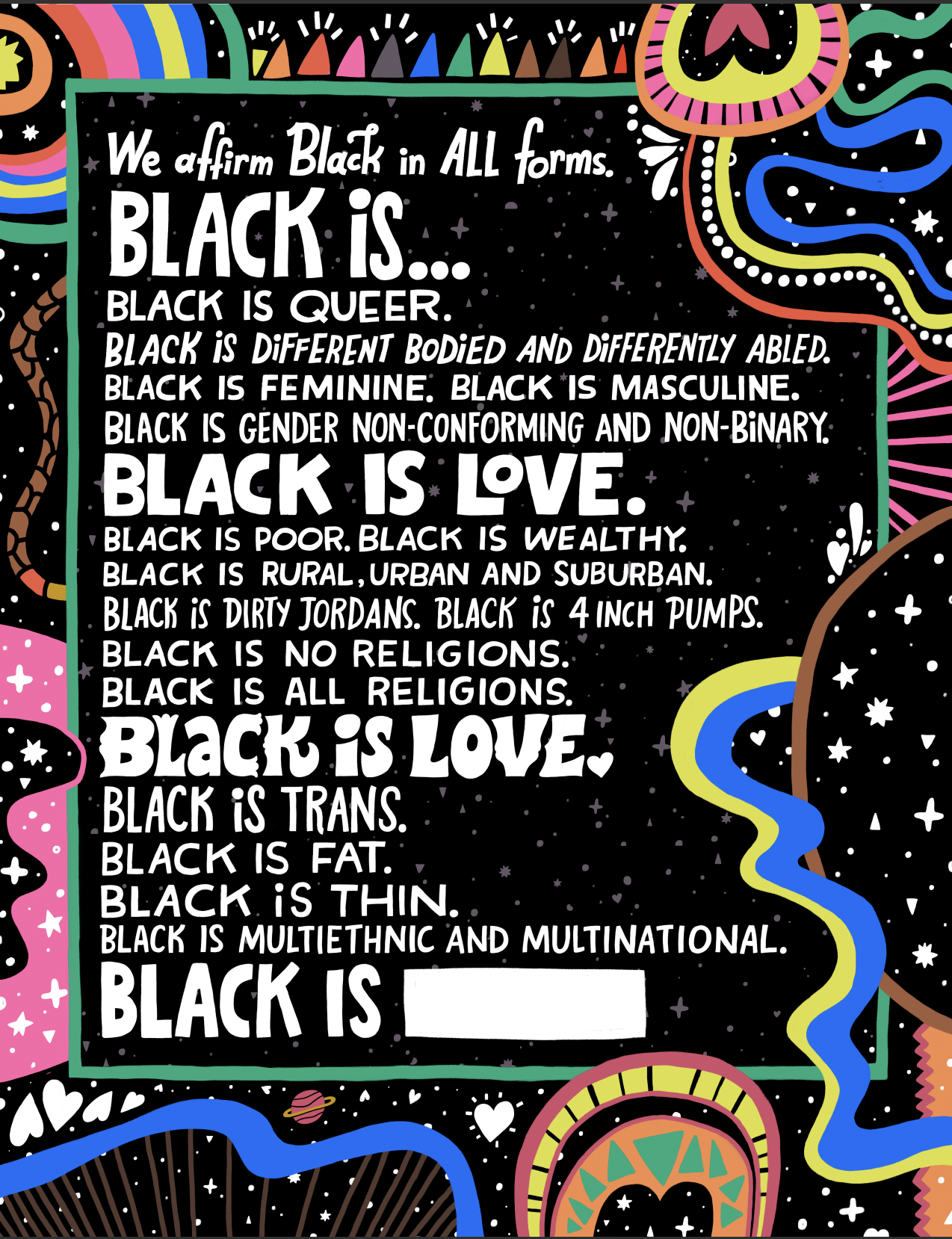 Meet our Executive Director!
Kevin "Rowdy" Rowsey II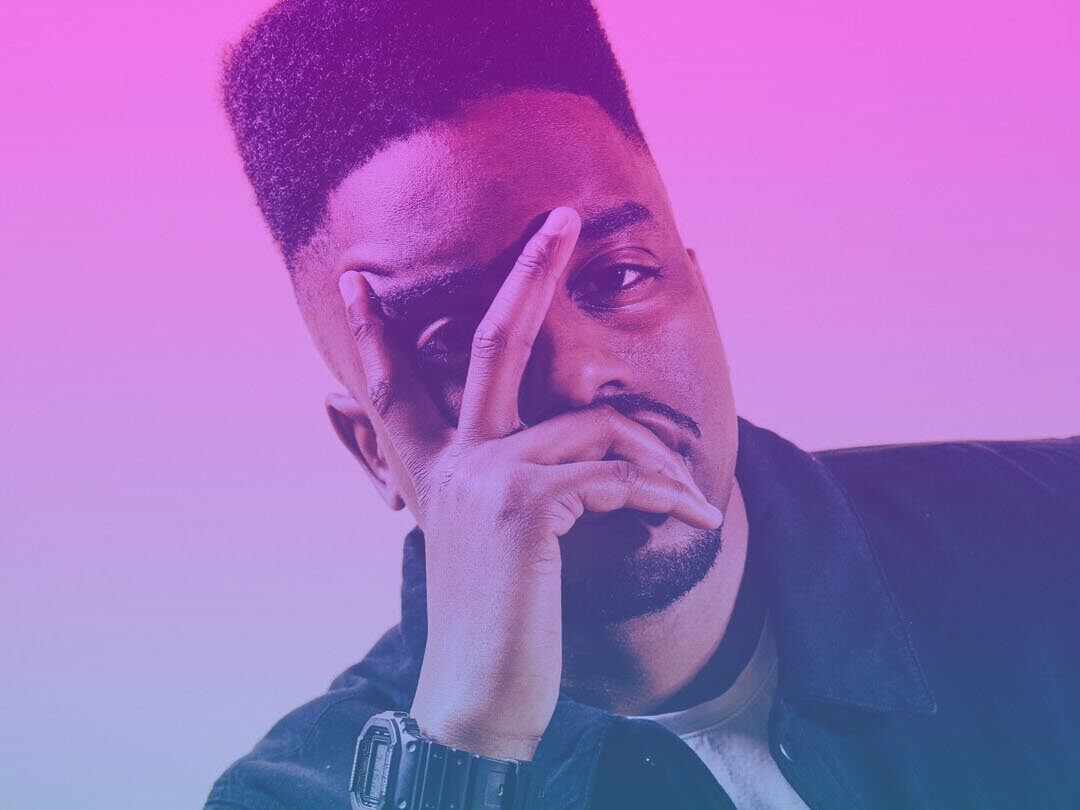 Kevin "Rowdy" Rowsey II is a National Recording Artist, Record Executive, Educator and PhD candidate based in North Carolina. Rowdy is the Executive Director of the Afrofuturist Teen Center Blackspace, which was an incubator for him to co-found the Grammy-nominated record label Only Us. Rowdy is a Hip Hop Ambassador through the U.S. Department of State and the Next Level Hip Hop Program, and has rocked stages and classrooms from Mexico to the Cherokee Nation. Rowdy has been featured on BET, NPR, PBS Kids, and has given a TEDX talk on the importance of Hip Hop Culture. Rowdy is part of the national collective No9to5 Music, and plays with a live Jazz Band (J) Rowdy & The Night Shift which was nominated for a 2017 Carolina Music Award. Rowdy is the founder of two triangle area cyphers – The UNC Cypher (UNC-CH) and the Med City Cypher (Downtown Durham). Rowdy earned his BA from UNC Chapel Hill and his Masters of Arts in Teaching from UNC Greensboro, where he is currently a PhD candidate, focused on his mission: to spread southern hip hop at a national and international level through performance, writing and educational workshops and inspiring the culture through the craft.
Meet our Founder + Chief Dreamer
Pierce Freelon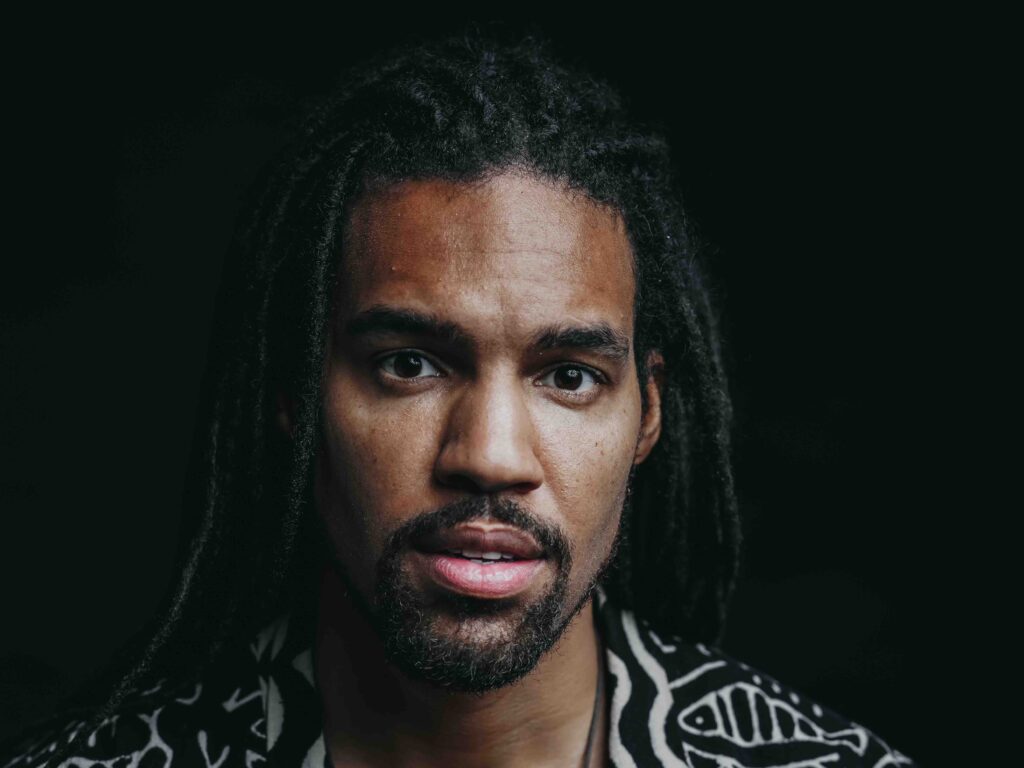 Pierce Freelon is a Grammy-nominated musician, author, and educator from Durham, North Carolina. He is the co-creator of Beat Making Lab, an Emmy Award-winning PBS web series and is the writer, composer and co-director of the PBS animated series The History of White People in America, an official selection of the Tribeca Film Festival. His Grammy-nominated Children's Music album Black to the Future has been featured on NPR, Billboard and Today Show. Little, Brown Books for Young Readers published his debut children's picture book, Daddy-Daughter Day in 2022. His next book is set to release in 2023. Freelon is a former Durham City Councilman, a husband and a father of two based in Durham.
Freelon founded Blackspace in 2014 after traveling the world, teaching kids music production through Beat Making Lab. He wanted to build a space for youth in his community to find radical Black creativity, visionary storytelling and emerging technology, "by any medium necessary" (MK Asante).
Meet our Mother Board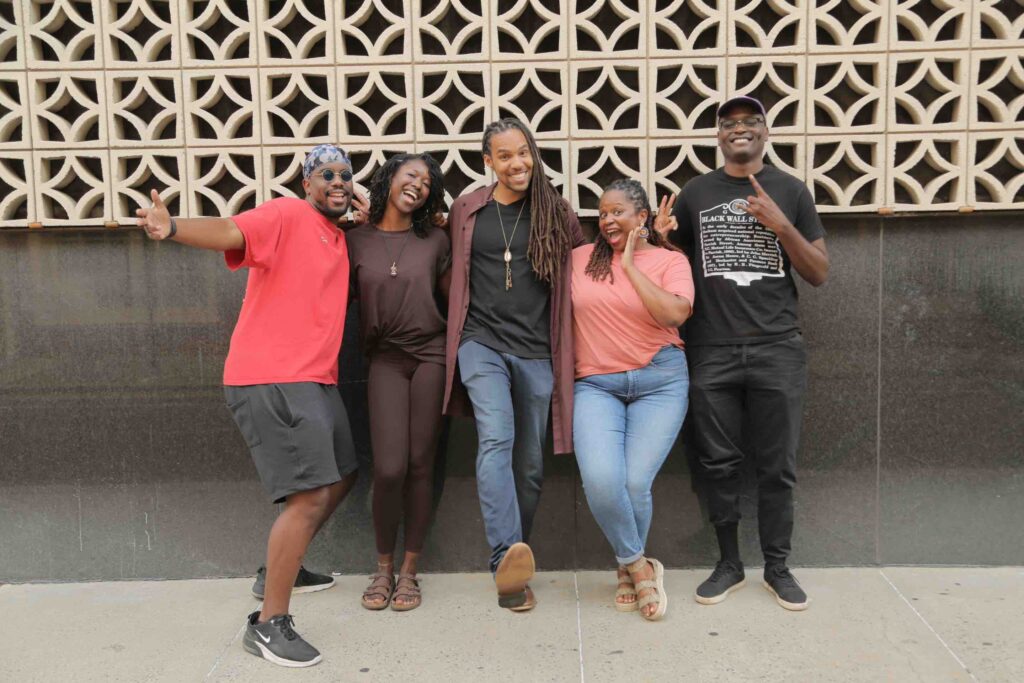 Pictured (left to right) Kevin "Rowdy" Rowsey (Executive Director *not on the board*); Dr. Brittney Coifed-Poole; Pierce Freelon; Dr. Margaret Brunson; Reginald "Rem" Morin; and (not pictured) Jess Vanhook. Blackspace's Mother Board is an advisory board that sets a strategic vision for the organization, chooses which WokeShops we offer, and helps nurture our breathing space for teens.