PUPPETRY
***Blackspace is not offering Puppetry WokeShops in the United States during the Fall 2022 Semester. Our only puppetry WokeShop is taking place in the Dominican Republic at the Mariposa DR Center for Girls in collaboration with Paperhand Puppet Intervention. See an archive of our Puppetry WokeShops from previous years below, and stay tuned for more Puppetry WokeShops in the future.*** 
SEL Puppetry: Social-Emotional Learning Through Puppetry with Kristen Hopkins and Jeghetto (2021)
In 2021, Blackspace collaborated with Jeghetto, Kristen Hopkins' Dangers of the Mind and Jess Way Nanny Agency to produce a series of SEL-themed virtual puppet videos for kids. The Therapy Chronicles is about the mental health challenges of a young Black boy going to therapy for the first time and Bedtime Beat Monsters, is about three monsters that rap about SEL-themed scenarios every night before bedtime.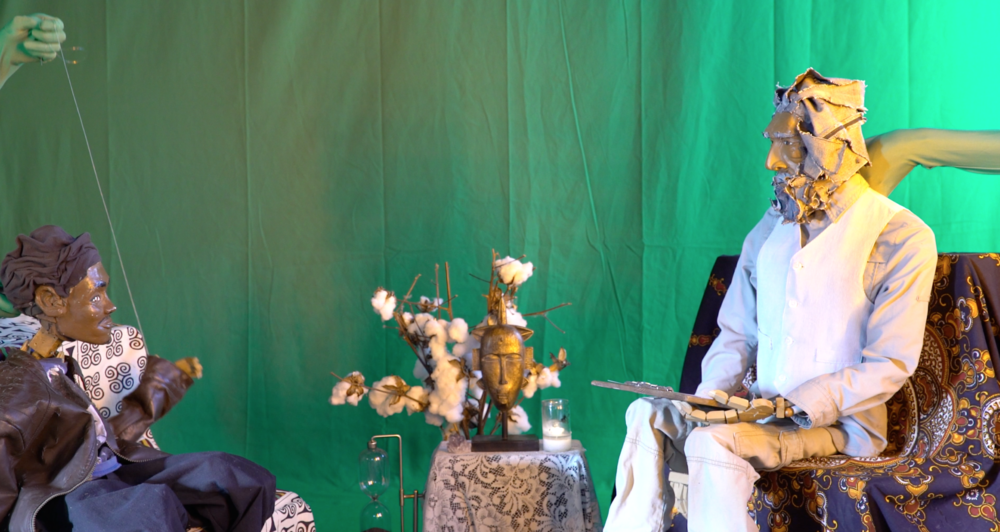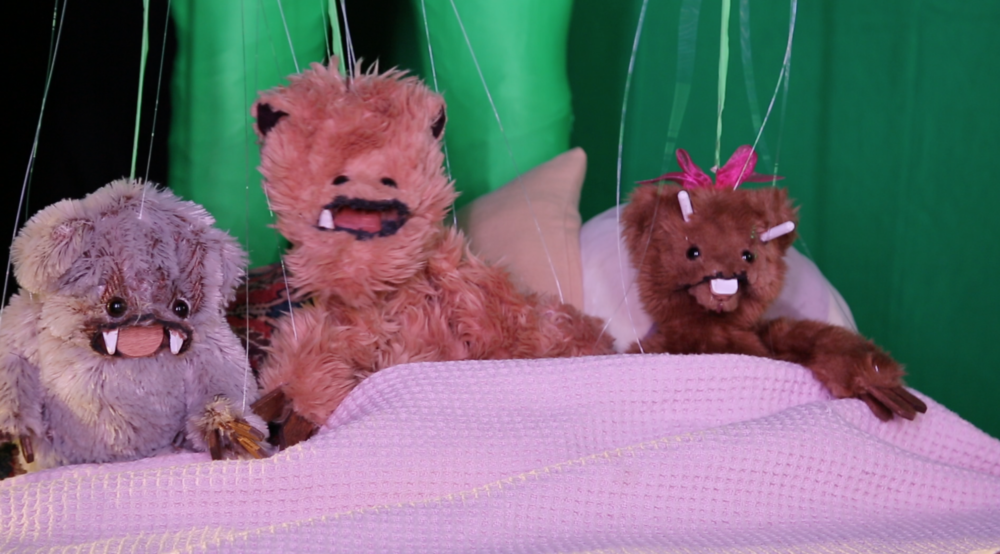 5p1n0k10 with Jeghetto (2014-2018)
With support from the Jim Henson Foundation, Blackspace and Jeghetto Puppet Troupe produced an Afrofuturistic puppet show called 5P1n0k10, which has toured throughout North Carolina, Georgia and Michigan. The title of our production is inspired by the fictional protagonist Pinocchio, but the name is where the similarities end. The main character is an android who lives in a distant post-apocalyptic future with his father Jeghetto. 5P1N0K10 is an Artificial Intelligence who attempts to become a human using Hip Hop, and other technologies. His powers include b-boying, emceeing and the ability to project his consciousness into various forms of technology. He can manifest his dreams through technokinesis, electronic manipulation and the culture of Hip Hop.
5P1N0k10 is a multimedia production that includes break-dancing rod puppets, robot-marionettes and cyborg dinosaurs that stand between 3 and 4 feet tall, constructed from recycled materials such as wood, pvc pipe and cardboard. The show also includes projections, animation and an incredible original score. Visuals include stop-motion and green screen effects to portray scenes and backgrounds as well as video clips that assist the storyline.
Digital Storytelling production elements for 5P1N0k10 were created at Blackspace during writing, production and voice-acting WokeShops for Blackspace youth, with support from the Jim Henson Foundation.
Street gRIOT: Puppetry Wokeshop with Jeghetto (2017)

Street Griot is a social entrepreneurship program produced by Blackspace Chapel Hill. Local youth produce and perform their own short puppet theatre pieces, drawing from West African storytelling traditions, while learning a STEAM (science, technology, engineering, arts and math) curriculum. Youth are trained in puppet making, digital storytelling, and Black history.
A griot is a West-African musician, poet, and carrier of the oral tradition. Our program carries this legacy forward through the magic of puppetry. The program is facilitated by Tarish "Jeghetto" Pipkins, puppet master who has worked with Missy Elliot and Pharrell, done commercials for Amazon, and appeared on the Steve Harvey Show. Learn more at: Jeghetto.com